Niente più tweet su LinkedIn: 
Starting today Tweets will no longer be displayed on LinkedIn.Any conversation you start on Twitter will no longer be shared with LinkedIn.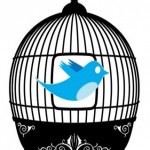 Applicazioni 'basate' sulle API di Twitter in vendita: TwitHawk è probabilmente solo la prima.

Il motivo? Semplice: Twitter ha deciso di rendere più 'chiusa' la propria piattaforma. E per le applicazioni che non sono state comprate direttamente da Twitter, il futuro è probabilmente in salita.