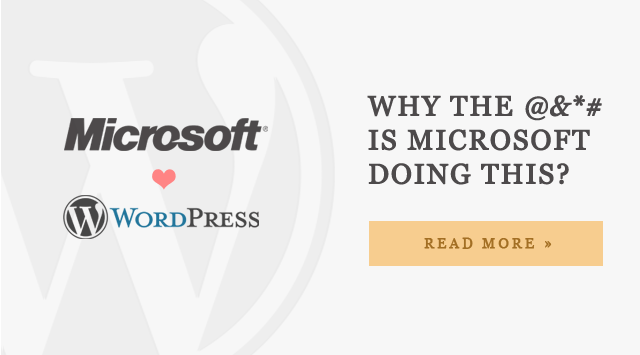 Microsoft ama WordPress e si adopera perchè abbia successo. Perchè?
Lo spiega direttamente Microsoft in questo blog, ovviamente realizzato con Worpress:
Perhaps you're wondering why Microsoft is spending its time trying to make WordPress successful.  I think there are three answers to this question:
Love of technology
Love of web developers and designers
Smart business
L'iniziativa è parte del MIX Online, "a motley crew of Microsoft designers and developers who like friendly dialogue and open source software made it".
Tra l'altro Microsoft Italia sarà tra gli sponsor del Wordcamp 2010 a Milano.